The Deer at the River
by
Kimberly J Tilley
During our 2018 Summer road trip, I went out on a waterfall trail.  And on that trail I saw a buck laying down in a small clearing next to the river that fed the waterfall.  I looked around and saw no one else.  How delighted I was to be the only one here, because that meant that he was all mine, as there was no other to scare him away or do something stupid and make the buck charge. And so I stayed and photographed and observed the stag for a few minutes before continuing my way down the trail.
Over the past few days I have been adding four photographs that are my favourite of this buck at this cascading river forest spot to my Zazzle shop, Developing Nature. You can purchase the photograph(s) to be printed on items for housewares, decor and office supplies.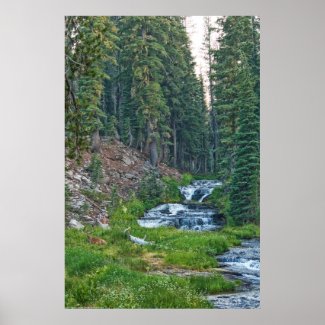 A Buck Rests at a Cascading River Poster Even though the young stag is really small in this landscape scene, it is still wonderful to view.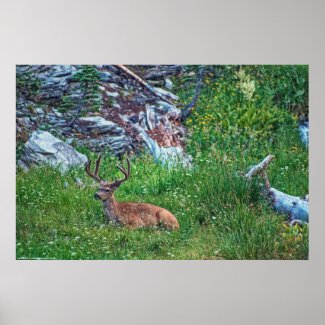 Bedded Buck Poster And you place this zoomed in deer image next to the river image to complement the landscape photograph.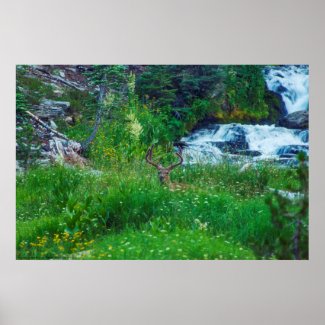 Prince of the Forest Poster I like how there is a natural curvature that kinda makes an arrow pointing toward the stag.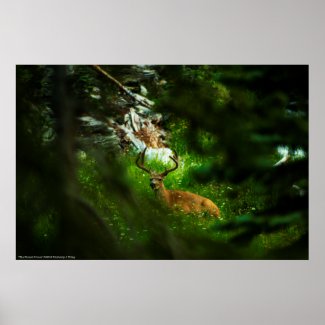 The Forest Prince Poster By far my favourite one! I just love the framing that the tree branches provided.