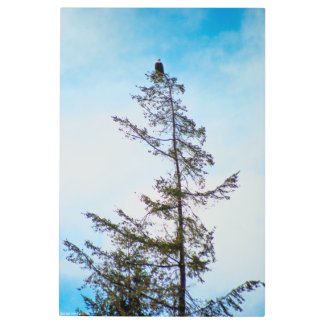 Watch Tower Metal Photo Print
An American Bald Eagle was perched on top of a tall tree. It was a single tree in a small open space. The bird peered down below to see what was there. The clouds in the sky had opened up to reveal a blue hue. A little sunlight sparkled off the tree and a few spots of snow could be seen on the branches. And the tree branches had grown in an irregular way.
'Watch Tower', is available in my Zazzle shop, Developing Nature. You can find this photograph on items for your home or office. Some samples are below.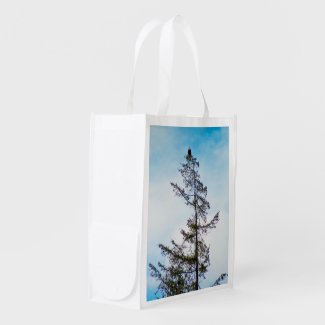 Watch Tower Reusable Grocery Bag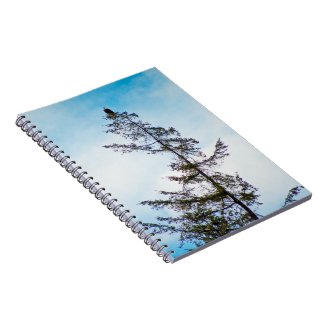 Watch Tower Spiral Notebook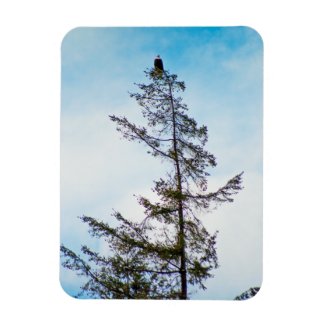 Watch Tower Magnet