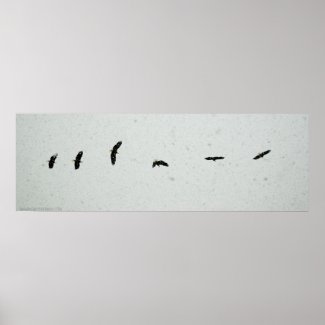 I have added one of my Bald Eagles photographs to my Zazzle store, Developing Nature. The photograph is called, 'Spirit of the Flight'.  The image shows a small portion of the flight pattern an Eagle had taken. This image was a composite of six photographs. In order to achieve my desired look, I had to push the white on each image, because even tho the settings and scene were exactly the same, the RAW image files turned out to have slightly different gray backgrounds. Laying the images out had created a hue of grays, which is not what I wanted.  I then added a section of the snowy background from one of original formats of an Eagle photograph to the background of this image file, in an effort to discard the simple white background color that I had created for each file. Now I have a photograph of how I saw the bird flying in the wintry sky with snowflakes falling all-about.
Here are a few of the items that are available in the shop.  There is an assortment of housewares, bags, office items, prints, and the photograph was added to some apparel too.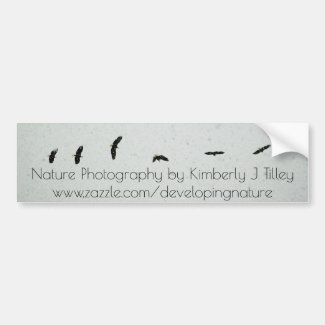 Spirit of the Flight Bumper Sticker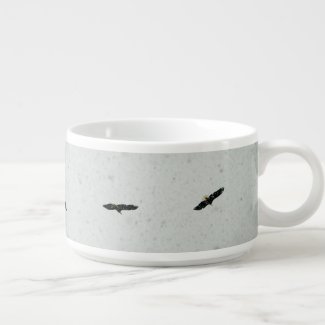 Spirit of the Flight Bowl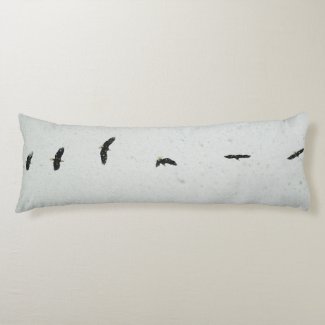 Spirit of the Flight Body Pillow
I will be adding more of my recent winter Bald Eagle photographs to the shop over the course of the coming week.